Disciple Maker Index Survey
Saint Cajetan Parish will be participating in the Disciple Maker Index (DMI) Survey, a parish-wide survey about discipleship, conducted by the Catholic Leadership Institute. We want as many parishioners as possible to complete this 10–15-minute survey. The survey will only be available until March 31.
The survey will be online at https://portal.catholicleaders.org/d/g4p4g4 and will ask you to reflect on your own spiritual growth and enable you to provide feedback on what our parish is doing to help you grow. It also will be available through our parish website and in paper format which will be made available in church and in the parish office. All responses will be confidential, and the parish will only receive information about the community as whole.
The survey results will be invaluable to me, the staff, and our many volunteers as we seek ways to best support everyone in their discipleship journey. Thank you for helping with this important project!
Fr. Ken
---
Southside Parish Renewal Website
Click on the link below for Cardinal Cupich's decision on the St Cajetan, St. John Fisher, St Christina,St Barnabas and Christ the King Grouping.
---
Mary Memorial Garden Pavers
We are taking paver requests for the Mary Memorial Garden. Some changes have been made since the original round. As the pavers come in 3 sizes, we will now be offering all 3 for engraving.
The order form includes pricing by size of the paver and number of letters/characters for each size. By way of information: the original pavers were installed as part of the original cost. Going forward we will incur a cost per paver to cut out the blank stone and install the new stone. That cost is reflected in the updated pricing.
To order, click on the link below. Print and fill out the form. Return the form to the Parish Center with payment or pay with Parish Pay.
Click Here To Download A Mary Memorial Garden Paver Form
---
Worship Schedule
Weekend Masses
Saturday - 4:00 p.m.
Sunday - 9:00 & 11:00 a.m.
Daily Mass
8:30 a.m., Monday, Tuesday, Thursday (St Cajetan)

8:15 a.m., Monday, Wednaeday, Friday (St John Fisher)
Sacrament Info
Sacrament of Reconciliation
Saturday, 3:00 p.m. to 3:30 p.m. and by appointment.
Baptism
Please contact the parish center

Arrangements must be made in advance.
Contact the Parish Center
773-474-7800.
Weekly reading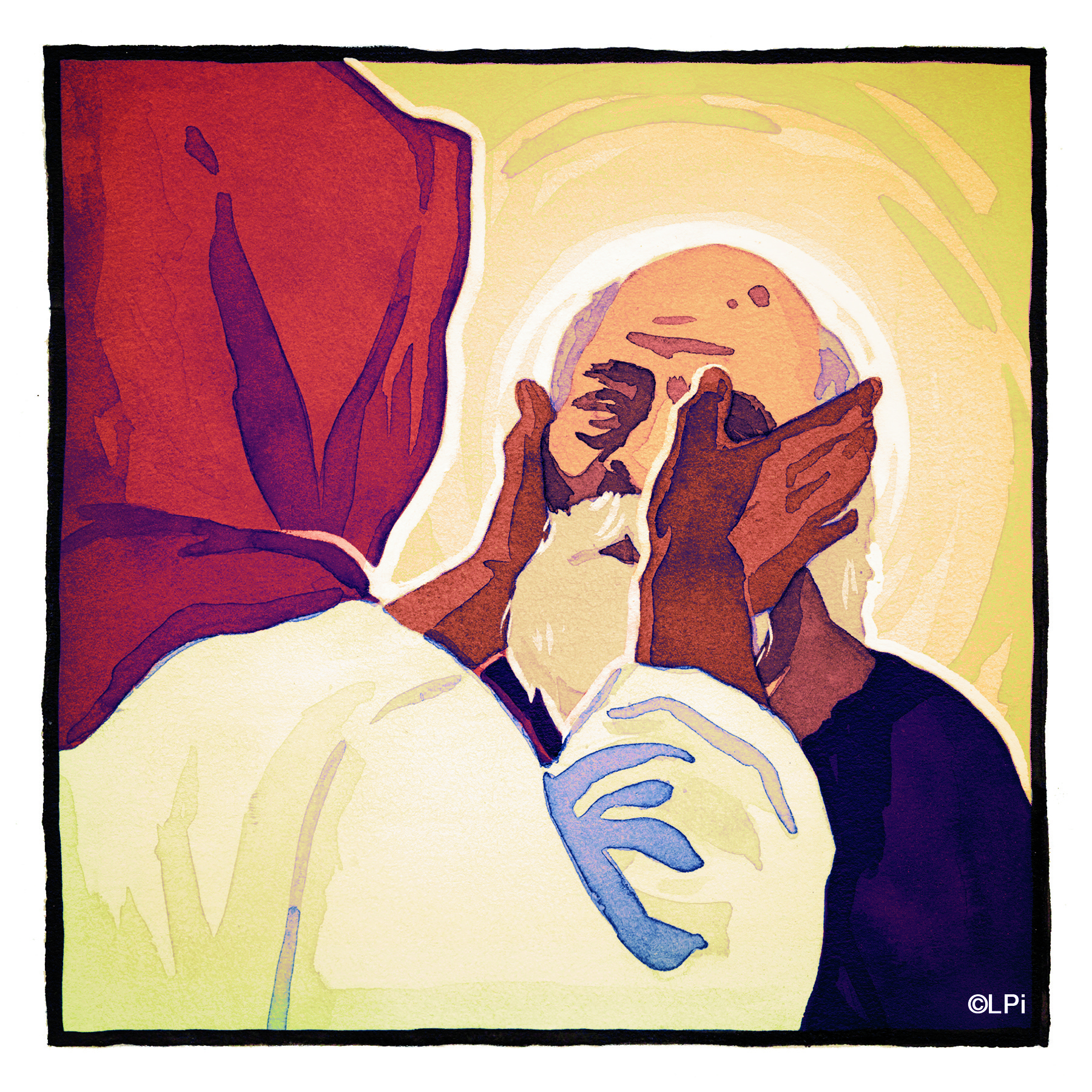 Weekly reading
Readings for the week of March 19, 2023
© Liturgical Publications Inc